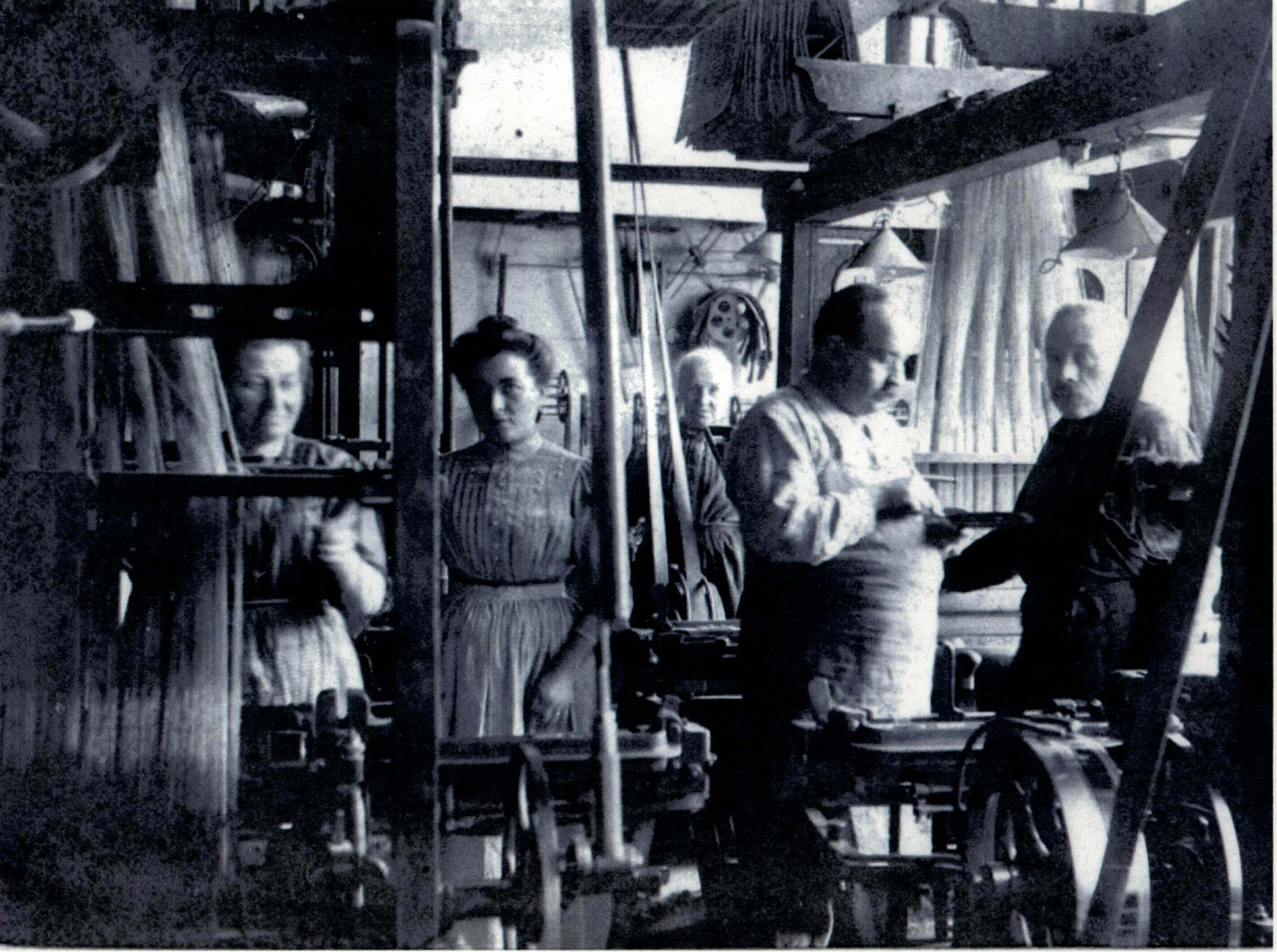 An ancestral expertise :
Here's how it all started:
Once upon a time, in 1790, there was a weaver named François. He worked with his wife in their small apartment on the third floor of a pretty building of the Croix-Rousse (emblematic district of the silk industry in Lyon). With their manual loom, they wove beautiful silk fabrics for the biggest royal courts. After many years of hard work, their expertise brought them renown : the patterns of their fabrics were of a rare finesse, their colors dazzled magnificently, the silk they used was of unrivaled quality. In 1817, they had three children to whom they passed on their passion for weaving and beautiful fabrics ... and it was passed from generation to generation.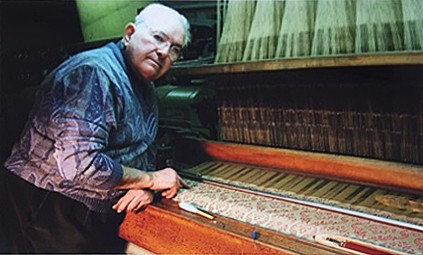 In 1960, at the height of weaving in Lyon, Régis, great-great-grandson of François, takes off and leaves the loom of his apartment; he then assembles a small workshop with five mechanical looms in a pretty factory near his home. With his wife and daughter, he works for French haute couture: he creates complex and original fabrics for the biggest names in fashion. Guarantor of the expertise of his ancestors, he follows attentively the slightest technological advance, and gradually modernizes the manufacture with innovative concepts and many patents.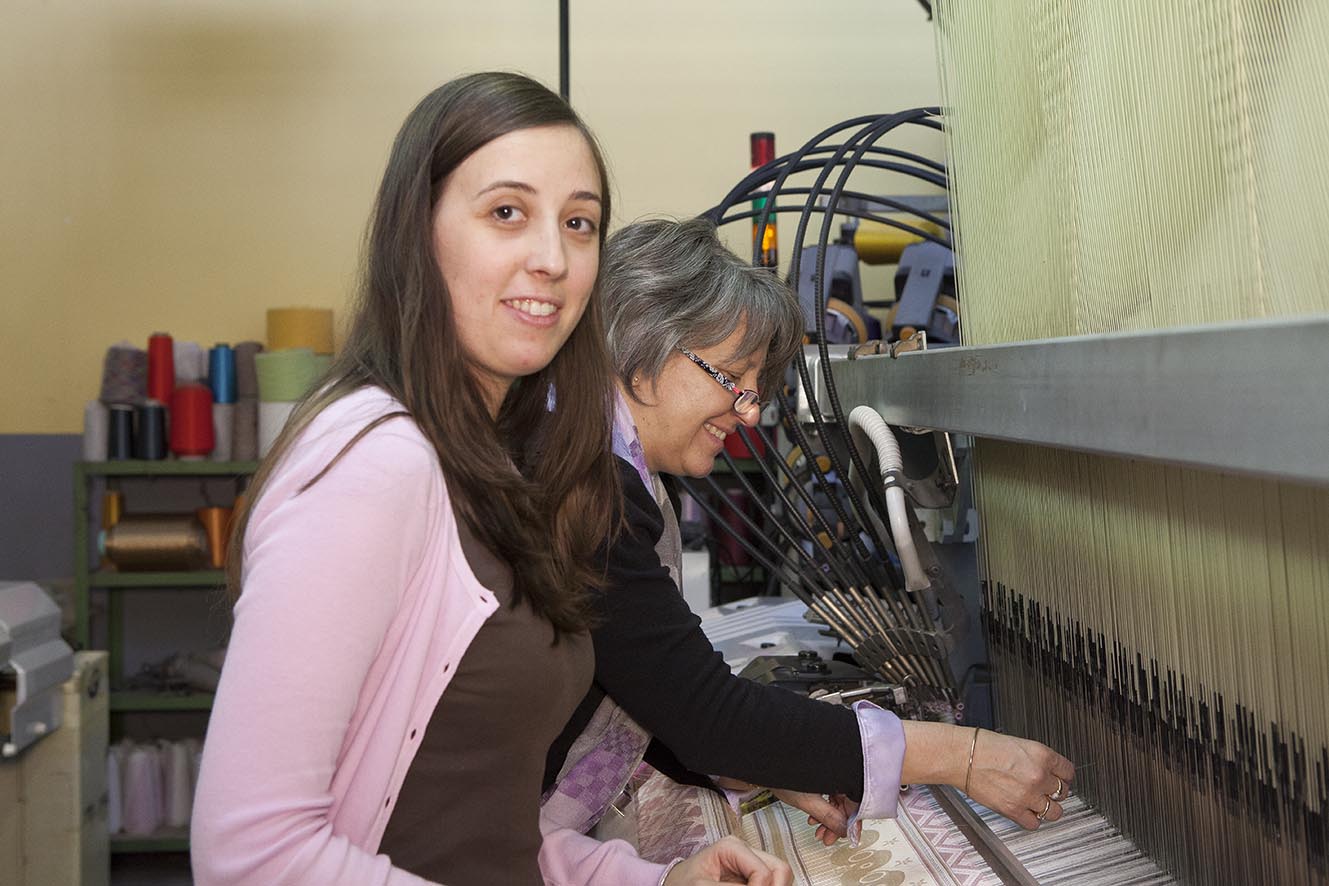 Today, La Fabrique d'écharpe is the heirloom of these men and women who have worked tirelessly for their passion. With over 40 years of experience in making scarves and over 200 years of experience in jacquard weaving, La Fabrique d'écharpe is one of the very (very) rare French weaving workshop. Certified "Entreprise du Patrimoine Vivant" since 2007, the small Lyon manufacturing unit is a real treasure. With a dozen machines, Christine and her daughter create and weave with passion the noblest materials: mulberry silk, Egyptian cotton, merino wool. Thanks to the archives and the expertise transmitted for 7 generations before them, they manufacture original and trendy scarves in the greatest respect of the tradition of Lyon's weavers.
Discover their creations made in France and take part in this magnificent adventure.